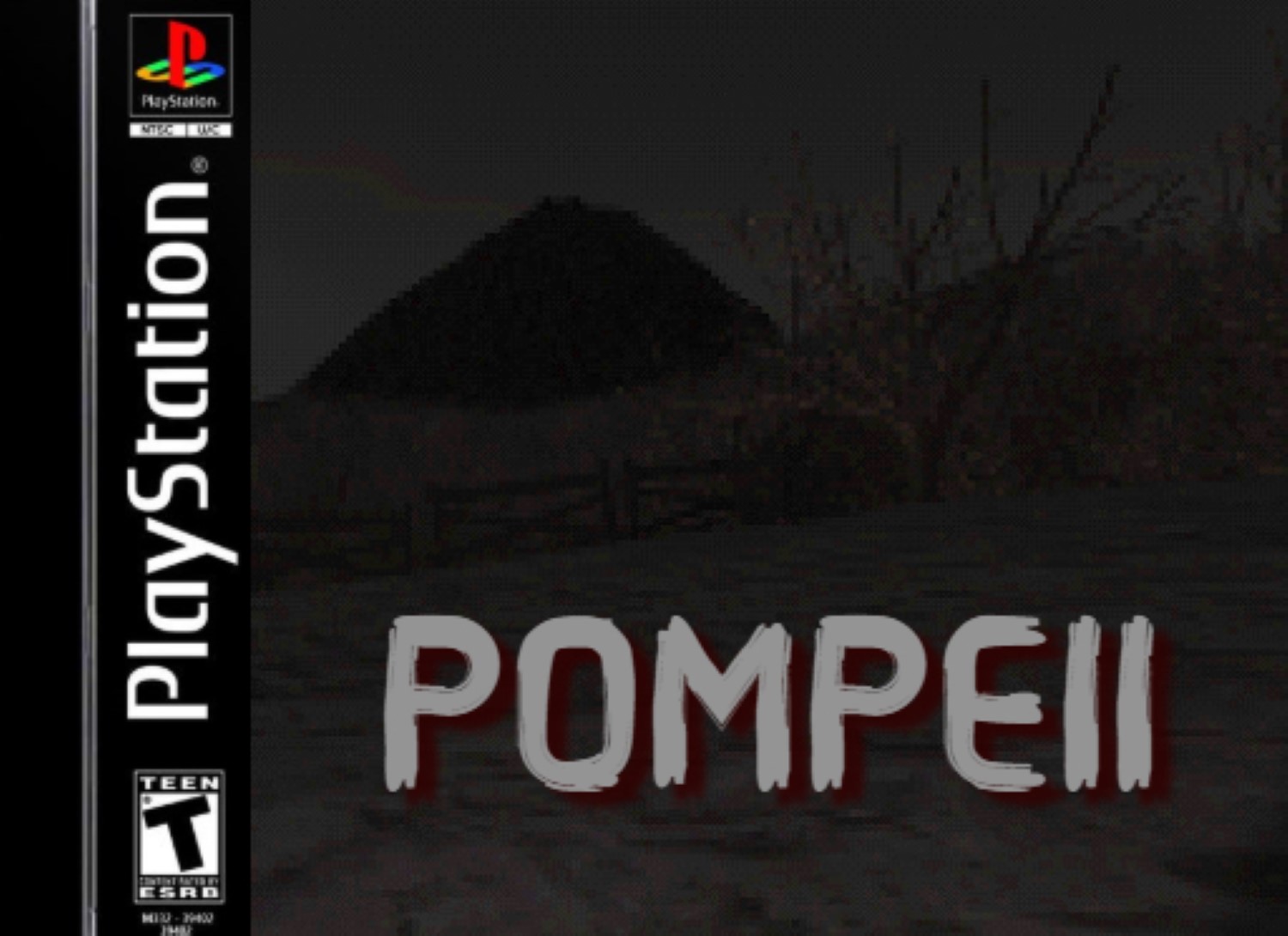 Pompeii (Canceled)
A downloadable Horror Experience
You are requested to explore the abandoned island of Pompeii.
The further in you go, the more you want to turn back, but can you?
| | | |
| --- | --- | --- |
| WASD | Move | |
| Mouse | Look | |
| F | Flashlight | |
| ESC | Pause | |

NOTE:
I am just starting out as a game developer, so it may not be the most well-made game. That doesn't mean it can't be a fun experience.
THERE IS AN ENDING (SEARCH FOR DOORS TO OPEN)
This game is not at all historically or physically accurate to the real Pompeii.
May contain flashing lights, does not save.
Use headphones for best experience.
SUPPORT:
Youtube: https://www.youtube.com/channel/UCUH5s8dz_MzjYZDdXfOwGBg
Instagram: @tbitcoding https://www.instagram.com/tbitcoding/
(Made for the "Haunted PS1 Summer Of Screams" game jam https://itch.io/jam/haunted-ps1-summer-spooks)
Install instructions
1. Download the .zip file
2. Move to Desktop or any chosen location
3. Right click over the file and hit "Extract All"
4. Once extracted, open up the .exe file
Enjoy!
THERE IS AN ENDING TO THE GAME, IF YOU GET STUCK, JUST LOOK AROUND FOR DOORS TO OPEN